FOR IMMEDIATE RELEASE: August 10th, 2018  
GREENWOOD VILLAGE, CO – Leeds West Groups (LWG) Chairman of The Board Joshua Weinreich was announced by E*TRADE Financial on August 8, 2018 to their company's Board of Directors.
[Source: E*TRADE Financial Corporation] NEW YORK (BUSINESS WIRE) – August 8, 2018 – E*TRADE Financial Corporation (NASDAQ: ETFC) today announced that Joshua Weinreich has been appointed to the Company's Board of Directors and its Compensation and Governance Committees. Mr. Weinreich has also been appointed to the E*TRADE Bank board.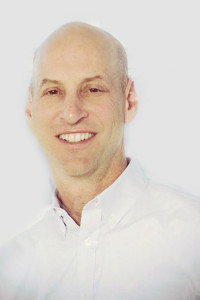 A career financial services executive, Mr. Weinreich previously served in a number of senior roles at Deutsche Bank, including Global Head of Hedge Funds and Chief Executive Officer of Deutsche Asset Management Americas. Prior to these roles, Mr. Weinreich held several senior positions at Bankers Trust, including Chief Investment Officer and Co-Head of Bankers Trust Private Bank.
Mr. Weinreich holds a BA in Economics from Cornell University and an MBA in Finance from the Wharton School at the University of Pennsylvania. He currently serves as an independent director for Skybridge Multi-Adviser Hedge Fund Portfolios LLC and as Chairman of the Board for Leeds West Investment Group. He is also the current Chairman of the Community FoodBank of New Jersey board, Trustee and Chief Investment Officer of the Overlook Foundation, and a member of the Summit, New Jersey Board of Education. Mr. Weinreich previously served on the Board of Directors of Alliance Bernstein, as a member of the Newark Academy Board of Trustees, and as a member of the Cornell University Endowment Hedge Fund Subcommittee.
"Josh is a fantastic addition to our Board. His high energy is a natural complement and a great fit. His leadership experience, broad industry knowledge, and financial services expertise will be tremendous resources for our firm, and will serve our Company, our customers, and our shareholders well."

– Rodger Lawson, Executive Chairman of E*TRADE Financial Corporation
Mr. Weinreich is joining the Company's Board following the unexpected passing of Frederick Kanner, and was selected as part of the Board's ongoing director succession planning process.
About E*TRADE Financial
E*TRADE Financial and its subsidiaries provide financial services including online brokerage and banking products and services to retail customers.