LWG ADDS STORE NUMBER 99 – APPLETON, WI MIDAS
Announcement for Release on: August 27th, 2018
Leeds West Groups (LWG) is proud to announce the acquisition of its newest automotive repair shop location in Appleton, WI, and will assume operations effective on Monday September 10th, 2018.
This will be LWG's 4th Midas location in the State of Wisconsin and 99th automotive location Nationally.
This new location will be under the management of District Manager Dustin Pokorny out of the LWG Milwaukee, WI Midas region and under the Leeds West store management umbrella of Leeds West Division Chief Operating Officer Jeffrey Genuario. This location will offer the full brand of Midas services.
"We are thrilled to be adding another Midas location in the State of Wisconsin. Not only in the realm of growth as a team, but in continuing to create synergy with our existing locations in the Wisconsin area now with our 4th location in the state. We look forward to serving the Appleton community for many years to come, and continuing our growth projections within Wisconsin."

– Judd Kyle Shader, Chief Executive Officer/Board Member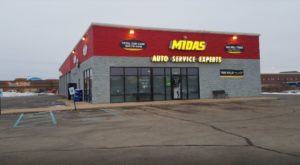 For more information, contact LWG Senior Marketing Manager: Hanna Jerde at Hanna.Jerde@LeedsWest.com or (720) 473 – 6676.