LWG has Named Industry Veteran Peter J. Derschang, CPA, MBA as Chief Financial Officer & Advisory Board of Directors Member
Announcement for Release on: September 14th, 2018
GREENWOOD VILLAGE, CO – Leeds West Groups (LWG) has announced Peter J. Derschang, CPA, MBA as Chief Financial Officer (CFO) and Advisory Board of Directors Member of LWG on September 10th, 2018.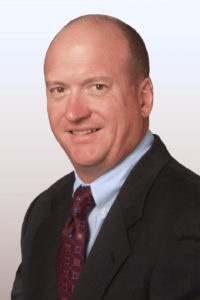 Mr. Derschang has over 30 years of industry senior financial management experience. Prior to joining LWG, Mr. Derschang was the Chief Financial Officer at Full Speed Automotive (Grease Monkey International, Speedee Oil, Havoline Express Lube, and Lube Pros) 2018, Brakes Plus, LLC a Division of Mavis/STS and Tire Engineers from 2011-2017. Prior to shifting into the automotive aftermarket sector, Mr. Derschang was the CFO at The Cable Center in Denver, CO, Vice President of Finance at First Data Corporation, and public accounting at Yale & Seffinger, P.C.
Mr. Derschang is a Certified Public Accountant (CPA) and is a member of both the AICPA and the Colorado Society of CPA's. Mr. Derschang is additionally on the School of Accountancy Advisory Board at the University of Denver, and has taught various accounting courses at the Daniels College of Business since 2006 as an Adjunct Professor. Mr. Derschang has been a CFO at various national non-profits organization and is a graduate of the University of Denver, Daniels College of Business with both his Bachelor's degree in Accounting ('82) and his MBA ('92).
"Peter is a fantastic addition to our Senior Leadership team and an incredible resource to the Board of Directors. His industry knowledge, leadership experience and financial expertise will be tremendous resources for LWG, his team-members, our Board of Directors, and myself over the LWG financial infrastructure into our next chapters. I am honored to welcome Peter and his family to the LWG team."

– Judd K. Shader, LWG Chief Executive Officer & Board of Directors
About Leeds West Groups
Leeds West Groups (LWG) was founded in 2009 and headquartered in Greenwood Village, CO. LWG is a management platform that is capitalized by PE and Family Office funds that acquires, owns, and manages National Automotive Repair Franchise brands across the Continental United States including a National real-estate portfolio and National investment opportunities. LWG employs over 850 team-members with over 99 automotive retail locations, operating in 16 states across the Continental United States.
For more information, contact LWG Senior Marketing Manager: Hanna Jerde at Hanna.Jerde@LeedsWest.com or (720) 473 – 6676.