LWG Announces Real Estate Acquisition of Midas Milwaukee, WI Location
Announcement for Release on: August 31st, 2020 GREENWOOD VILLAGE, CO – -Leeds West Groups (LWG) is proud to announce that they have purchased the real estate for Midas Auto Service Experts at 3706 West Wisconsin Ave. Milwaukee, WI 53208. LWG has officially acquired the real estate of this current LWG location effective Monday, August 31st, 2020. LWG has operated this location since 2014.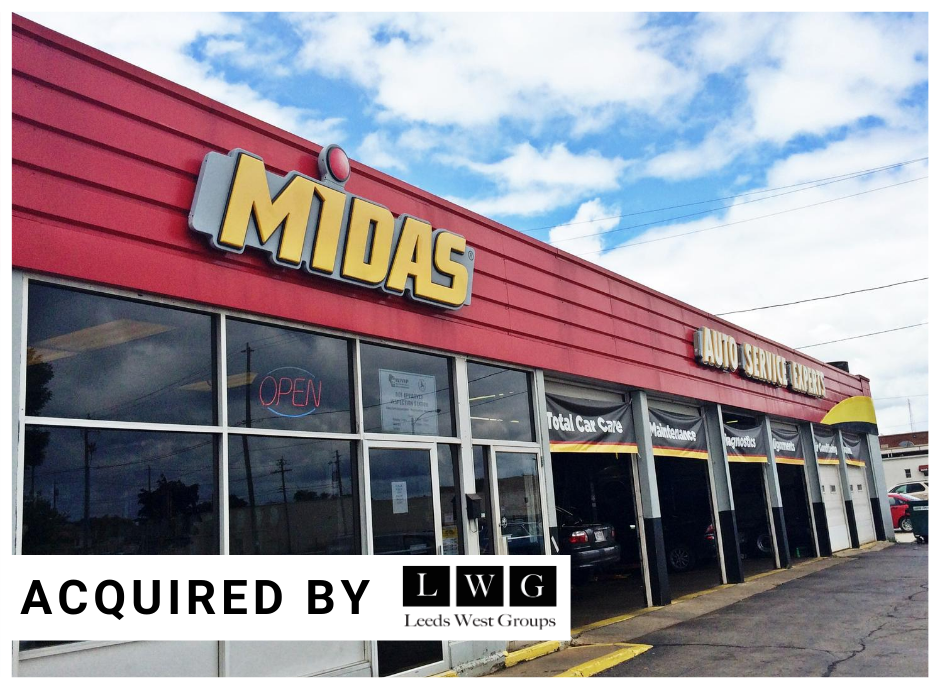 This capital investment into LWG Automotive Division Real Estate marks the 14th real estate transaction within the last twenty-four months. The financial terms of this deal are not being released.
About Leeds West Groups
Leeds West Groups (LWG) was founded in 2009 by CEO Judd Shader and is headquartered in Greenwood Village, CO. LWG is capitalized by Family Office funds that acquires, owns, and manages national automotive repair franchise brands (Midas, Big O Tires, and SpeeDee Oil) across the Continental United States including a national real-estate portfolio and outside high growth investment opportunities. LWG Board of Directors is Chaired by career finance and wall street executive Joshua Weinreich and currently employs over 1000+ team-members with 105 automotive retail locations, operating in 18 states across the Continental United States.
For more information, visit www.LeedsWestGroups.com or contact LWG Senior Marketing Manager: Hanna Jerde at Hanna.Jerde@LeedsWest.com